Mike Douglas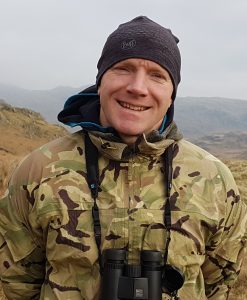 I graduated from Lancaster University in 2000 with a 2:1 Honours Degree in Ecology. The following eleven years saw me working on a number of Nature Reserves for a variety of NGO's including the RSPB, National Trust and Wildlife Trusts, before going on to manage the Uplands for Juniper project for the Cumbria Wildlife Trust. This gave me a good grounding in practical management work and knowledge of numerous habitats including lowland heathland, woodland, reedbed, limestone grassland and a range of coastal and upland habitats. Self employment has allowed further skills development in these areas and has enabled in-depth study of some species groups throughout Cumbria and neighbouring counties. Birds continue to be my main interest and in my spare time I act as area WeBS organiser for the BTO and carry out monthly counts on nearby Foulney Island.
Tamsin Douglas MSc MCIEEM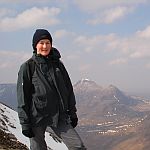 My career started out in practical habitat management, working on nature reserves in the south-west of England in 2002. Following my MSc studies in Biological Recording, and a welcome move north to Cumbria, I started work as a self-employed ecologist in 2005. Since then I have been involved with numerous local projects of varying scale – from bat surveys for householders to large commercial projects. Through these projects I have gained substantial experience in protected species surveys and monitoring, especially herpetofauna (I hold Natural England licenses for great crested newts and natterjack toads). I have been involved with Westmorland and Furness bat group since 2007, and have been a licensed batworker since 2012. I am a competent botanist, and enjoy carrying out voluntary vegetation surveys with the Wildlife Trust when time allows!